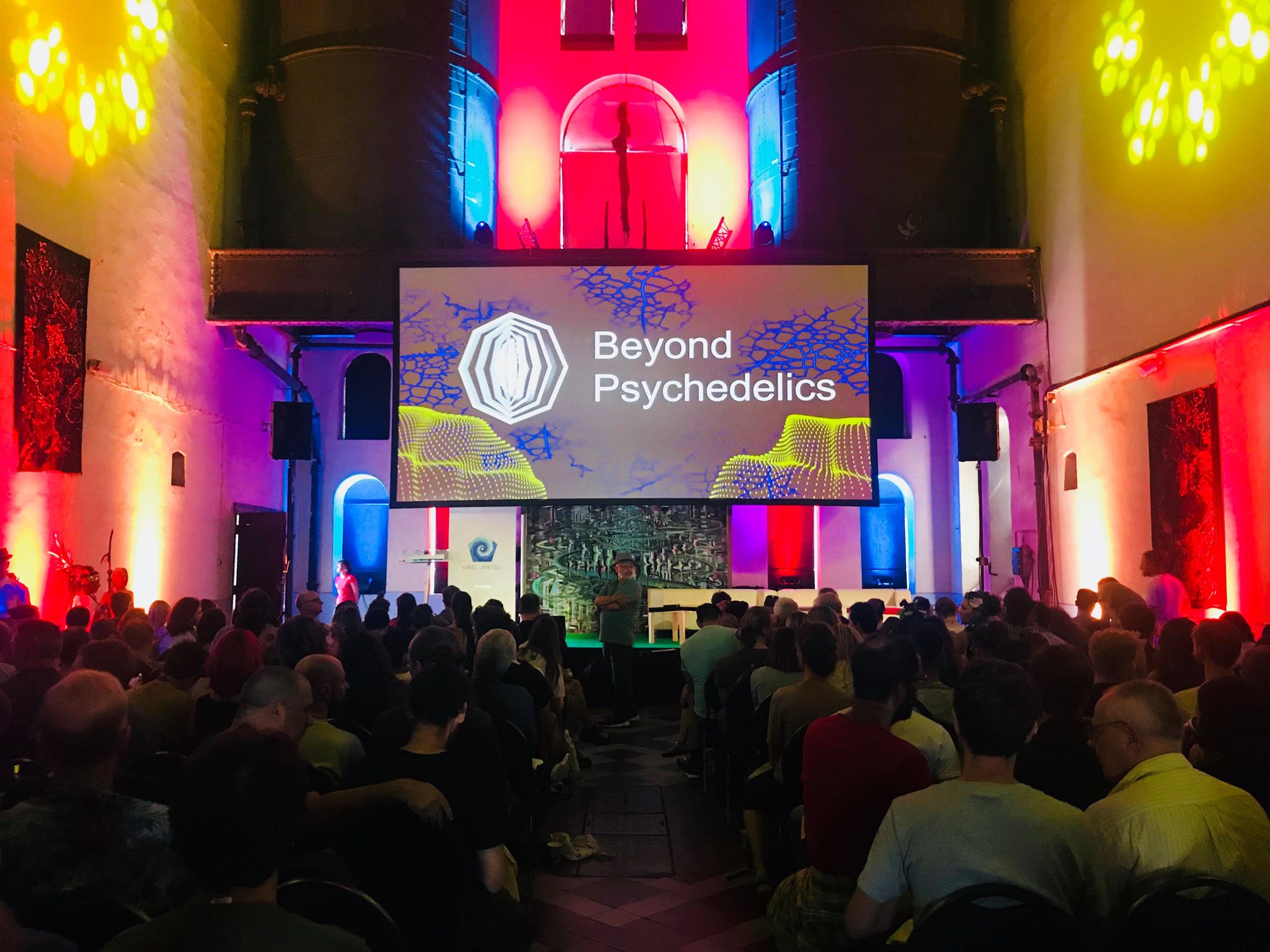 GOODNEWS KOHAL! Praha psühhedeeliakonverentsil vesteldakse täna väljakutsetest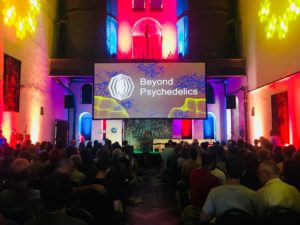 GoodNews läheb täna kuulama Praha psühhedeeliakonverentsi Beyond Psychedelics pealaval toimuvat diskussiooni psüheedeelialiikumise väljakutsetest, milles osalevad Multidisciplinary Association for Psychedelic Studies (MAPS) asutaja Rick Doblin, psühhiaatriaprofessor Torsten Passie, Ede Frecska Debreceni Ülikoolist, Fiona Mesham Durhami Ülikoolist ja David E. Nichols Põhja-Carolina Ülikoolist.
Lisaks räägib näiteks Sasha Frost psühhedeeliast ekraanil ja meedias ning Isak Gundrosen narkootikumidest reklaamides.
VAATA, KES VEEL TÄNA SÕNA SAAVAD! 
Time
Panel
Title of presentation
10.00 – 11.30
Opening Ceremony
11.45 – 13.15
Psychedelics & Mental Health
Benjamin Mudge, Ph.D. cand.: The Therapeutic Potential of Ayahuasca for People with Bipolar Disorder

---

Redhwan Al-Naggar, , Ph.D.: Effectiveness of Psilocybin on Depression

---

Dr. Henrik Jungaberle, D.Sc.: Positive Psychology in the Investigation of Psychedelics – Outlook on a 10-Year Longitudinal Study

---

Jessica Nielson, Ph.D.: A Qualitative Assessment of Risks and Benefits of Ayahuasca for Trauma Survivors

---

Chair: Natalie Ginsberg

11.45 – 13.15
The Dark Side of Psychedelic Networks
Levente Móró, Ph.D.: Entheogenic Churches – Sacramental Religions or Druggie Sects?

---

Dax DeFranco, B.Sc.: Collaborative Social Engineering

---

Mark Juhan Schunemann, B.Sc.: The Dark Side: Sociality and Friendship as Crucial Determining Factors

---

William Franks: Psychedelic Societies and Meetups

11.45 – 13.15
Rick Doblin, Ph.D.: Avoiding Snatching Defeat from the Jaws of Victory: Challenges to the Mainstreaming of Psychedelics in the 21st Century

---

Torsten Passie, M.D., Ph.D.: The Disappearance of Dreams, Trances and Ecstasies in Western Cultural History

---

Chair: Petr Winkler

11.45 – 13.15
Traditional sources for modern approaches
Annamaria Boros, M.D. cand.: ASC – Traditional vs. Biomedicinal Approach from a Critical Medical Anthropological Perspective

---

Jeannette Athena Rothweiler, M.A.: Oracles, Entheogens, and the Divine Feminine: Ancient Western Mystery Traditions in Modern Times

---

José Manuel Rodríguez Arce, B.Sc: Psychedelic Instruments and Human Evolution: A View from Niche Construction

---

Lesly Vela and Neil White: Mujer Yage: Women and Traditional Medicine in Colombia

13.15 – 14.30
Lunch break
13.15 – 14.30
Lunch break
13.15 – 14.30
Lunch break
13.15 – 14.30
Lunch break
14.30 – 16.00
Jindřich Vobořil, MSc., Pg.Dip.: The Future of the International Drugs Control System and the Place of Psychedelics in It

---

Prof. Fiona Mesham: Rapid Real Time Festival Forensic Testing: Challenges and Opportunities

---

Dr. Daniel Perkins: Mapping the Global Expansion of Ayahuasca – New Evidence from an International Study

---

Chair: Petr Winkler

14.30 – 16.00
Encounters with beings & entities in a psychedelic state
Marta Kaczmarczyk: Focus on Entities and Beings in a Psychedelic State as a Possible Hindrance to the Personal Healing Process

---

Nikki Wyrd: Sounds Familiar: Giving Psychedelic Entities Their Say

---

Soledad Davies: Psychedelics, Astrology and the Expansion of Consiousness

---

Vincent Verroust, Phd. cand.: Early Research on Psilocybin Mushrooms:First Footage Ever Recorded of Maria Sabina (1961)

14.30 – 16.00
Light & Shadow of Iboga(ine)
Tobias Erny: Challenges and Obstacles in Sustainable Iboga(ine) Drug Therapy

---

Jeremy Weate, Ph.D. : Lightness and Dark in the Ibogaine Scene

---

Juliana Wright, B.F.A.: Breaking open the Head: The Medicine of Iboga

---

Dana Beal: GDNF Mechanism Elucidates Ibogaine's Persistence and Immune Modulatory Effects

---

Chair: Mike Margolies

14.30 – 16.00
Dark or Just Difficult?
Levente Móró, Ph.D.: How (Not) To Have a Bad Trip? A Systematic Categorisation of Difficult Psychedelic Experiences

---

Mgr. Michael Vančura: Where is the Light of Dark Side of Psychedelics?

---

John Andrew: Honesty & Psychedelics: Acknowledging the Shamans & Troubeling Trips

---

Chair: Natalie Ginsberg

16.15 – 17.45
Panel Discussion
Ibogaine Safety & Pros/Cons of Medicalization

---

Chair: Mike Margolies

---

Participants: Dr. Tobias Erny, Patrick Kroupa, and Natalie Ginsberg

16.15 – 17.45
Dr. Ede Frecska: The Bright Side of Dimethyltryptamine and the Dark Side of Psychedelics

---

David E. Nichols, Ph.D.: Structure-Activity Relationships of LSD Analogues.

16.15 – 17.45
Panel Discussion
PD: Shadows of Psychedelic Activism

---

Chair: Stephen Reid

16.15 – 17.45
Entheogens in the World
Gerardo Rubén Sandoval Isaac, M.D.: Toad Medicine and the Entheogenic Experience

---

Azoth, M.D.: Possible Psychedelic Effects of Bufotenin

---

Brun Gonzalez: Brief Review of Modern Psychedelic Plants and Substance Use in Mexico

---

Darren Springer: Entheogenic Africa: Exploring the Realms of the Ancestors

18.00 – 19.30
Beyond conspiracy
Martin A Lee: LSD and the Black Arts: The CIA's Use of Hallucinogens in Espionage and Covert Warfare

---

Jerónimo Mazarrasa : Charging for Ceremony: Polemics around Money in Shamanism

---

Julian Stobbs & Myrtle Clarke: Ordinary Criminals – Fighting for Conscious Highness

18.00 – 19.30
Panel discussion
Challenges and Shadows of Current Psychedelic Movement

---

Rick Doblin, Ph.D., Torsten Passie, M.D. Ph.D., Dr. Ede Frecska, Prof. Fiona Mesham, David E. Nichols, Ph.D.

---

Chair: Rita Kočárová

18.00 – 19.30
Psychedelics in Media
Orsolya (Orsi) Feher, M.Sc.: Psychedelics and the Media in the Visegrad Countries

---

Lea Petříková, Ph.D. cand.: Pharm'n'Film: Altered States of Consciousness in Sandoz Arthouse Films

---

Vincent Moon: A Talk About Nomadic Cinema – a Digital Research Around Realities and the Exploration of Global Rituals

---

Sasha Frost, M.Sc.: Refocusing the Lens: Psychedelics On-Screen and in the Media

18.00 – 19.30
Ethical Standarts in Psychedelic Research
Eleonora Molnar: Ethical Standards for Psychedelic Research and Treatment

---

Patrick Everitt, M.A.: Critical Challenges to Psychedelic Researchers

---

Isak Gundrosen, B.A.: Pretty Drug Things – Changing the Perception of Drugs Using the Dark Arts of Advertising

---

Danny Nemu: The Shadow Side of the Academy: Prejudice, Neo-colonialism and Taboo in the Academic study of Ayahuasca

20.00
Evening Program
20.00: Zuzana Šebková / live

---

21.00: Maok / live

---

22.30: Fire Ritual & Songs of Ayahuasca – Radka & Taran (Campfire)

20.00 – ???
Round Table Discussion: Psychedelic Harm Reduction

---

Chair: Matyáš Muller

20.00 – ???
Evening Program
Maor Keshet: TERRA INCOGNITA – Psychedelic Cave Art and Shamanic Petroglyghs (Live Video Show, 45 minutes)

---

Melitta Tchaicovsky: CAUGHT BETWEEN WORLDS (TRT: 49 minutes)

20.00 – ???
Mike Margolies: Psychedelic Stories – Bad Trips Special
Vaata lähemalt SIIT!
Kommentaarid